2020
"Breakfast will knock your slippers off."
I had breakfast there this morning and dinner tonight. All were well beyond my expectations. Everything is so fresh. Best clam chowder I have ever had. Clams and linguine were out of this world. Breakfast will knock your slippers off.
"The Food is Excellent."
The food is excellent, generous portions and great prices. The service was fast and friendly. I highly recommended it if you're in the Wellfleet area.
"The Best Pizza Ever."
The most amazing food ever! And also the staff is so nice to everyone. I highly recommend buying food from here. The best pizza ever.
"The Food is Always Delicious!"
We like to go to The Fairway every time we come to the Cape. The food is always delicious! This is the first year we could make reservations (probably due to spacing because of the virus). Our waitress, Casey, was great!
"Fairway Has Great Pizza, The Best!"
Fairway has great pizza, the best! I am picky about my pizza. Their pies are huge, not two much sauce and a great mixture of cheeses.
"Absolutely Delicious!!"
My husband and I had our Anniversary dinner at the Fairway last night. We sat outside on the terrace which was very pretty and private. Our waitress was wonderful and the food was absolutely delicious!! It could not have been more spectacular! We would highly recommend it to everyone!!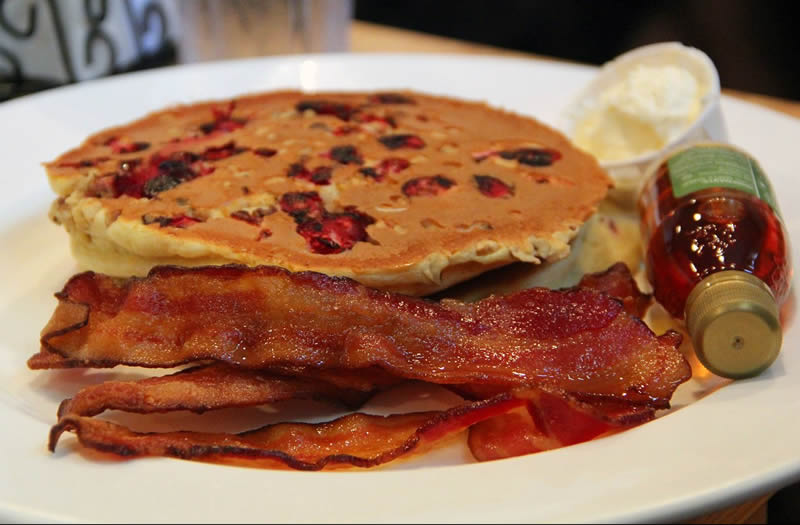 2019
"Affordably Priced"
This place knows how to satisfy their clients. Always with a super nice mindset. The food is affordably priced, always delicious and clean.
"Never Disappointed"
Been coming here for 20+ years. Never disappointed. Good service combined with good food.
"Best Pizza On The Cape"

We always get pizza here at least once during our summer visit. Breakfasts are hardy. All menu options are tasty- truffle fries- the best!!!
"One Of The Best Breakfasts Anywhere"

They are great for any meal, but I had breakfast there this time. Such a selection including creamed chipped beef, biscuits and gravy, potato pancakes, waffles, pancakes, egg scrambles, eggs benedict, and so much more. It has charming Cape style decor with a series of small rooms and little nooks and crannies, a bar area, and outdoor seating with shade.
"Doughy Delight"
Had dinner here recently. My husband ordered the Italian calzone. It came out as a 10" size dinner portion. He claimed it was delicious. The service was excellent.
"Delicious"
Pizza was delicious..will be back soon.
2018
"Good Breakfast"
We have been to Fairway many times for both breakfast and dinner. It's a family-owned restaurant, with friendly service and homestyle cooking, Their pizzas are quite popular at dinner, but In my opinion, they really excel at breakfast. Eggs are always perfectly cooked, the menu has lots of variety, and the specials are interesting. There is a good mix of sweet and savory options and even some healthy choices like scrambled egg whites and a quinoa-black bean-avocado-egg bowl. Portions are very generous. It's popular so be prepared to wait if you come later than 8:30 AM.
"Best Place"
Best place for an early morning breakfast.
"Staff was so Friendly!"
Best clam chowder I ever had. Southwest Salad was great. Homemade dinner rolls. The staff was so friendly! Will definitely visit again!
"Amazing Food."
Huge portions. Amazing food. Superb service.
"We Love this Restaurant"
ABSOLUTELY THE VERY BEST RESTAURANT FOR BREAKFAST, LUNCH & DINNER!!!! WE LOVE THIS RESTAURANT!
"Delicious"
We ate several times at the Fairway because the food was so good. We had breakfast at their sister location the Hole in One (which is attached to the Fairway) every morning. The pastries were delicious and fresh. When we dined for dinner, the food was also fresh and delicious.
"Awesome Breakfast"
We have had breakfast here many times in recent years and they continue to knock it out of the park. Today we sat out on the shaded patio and felt like we were having a private dining experience. Julia our server was friendly and attentive. The homemade hash was delicious as was the quinoa egg bowl, stuffed French toast, pancakes, and egg sandwich. Everything was fresh and delicious!
"Nice Menu and Very Tasty"
Group of six of us for a late dinner. Plenty of menu options and service was very good. Food was delicious and we were happy to have leftovers to take home.
Submit a Review
If you have had the opportunity to enjoy a meal at the Fairway Restaurant we would love to hear about your experience.
Cheddar Scallion Belgian Waffle
Photo Credit:
liamsaunt
Jamaica-me-crazy Pizza: a BBQ based pie with jerk spiced chicken, onions, peppers, scallions and our cheese blend.
2017
"Service Was Spot On"
Great food, omelet was light and fluffy! Great bloody Mary, and the service was spot on.
"Delicious Breakfast"
We had a delicious breakfast. Great service and even got a morning hello from the owner.
"Awesome Corned-beef Hash Breakfast"
To my family's chagrin, I love corned-beef hash and eggs "up" for breakfast. This place has HOMEMADE hash and it's delicious.
"Spectacular"
The service was way above standard. Jack our server was attentive and didn't skip a detail. My salad was spectacular! I did order a cannoli with toasted almonds on the ends and highly recommend it. Definitely will make a trip back again.
"Best Breakfast"
Best breakfast as far as i'm concerned. Wait staff is extremely nice and attentive. Food is always perfectly prepared and HOT when it comes out.
Submit a Review
If you have had the opportunity to enjoy a meal at the Fairway Restaurant we would love to hear about your experience.
Cannoli Stuffed French Toast
Photo Credit:
liamsaunt
2016
"Outstanding"
The homemade corned beef hash for breakfast is outstanding!
"Best Cheesy Garlic Bread"
The best cheesy garlic bread I've had!! The clam chowder, oh my!!
"Excellent Food and Service"
If you're on the cape you must eat here! Excellent food and service; and the staff are incredibly friendly. This place is so awesome my wife and I look forward to coming here every summer!
"Best Breakfast on the Outer Cape"
The best breakfast on the outer Cape. Great pizza. At night, hang with the locals at the bar. Try the Cape Cod Ruben-the best. Or Cod Bites. Whatever you order, you will not go wrong.

"Excellent Both Times"
Tonight was our second time in two days both for dinner. Excellent both times. Tonight I had the Caprese Salad with steak tips, fantastic and the tomatoes were fabulous. We are here a few more days and will be back. We are looking forward to trying breakfast!!
Submit a Review
If you have had the opportunity to enjoy a meal at the Fairway Restaurant we would love to hear about your experience.
2015
"Fantastic"
What can I say…the place is fantastic! Great family, great breakfast.
"Great Atmosphere"
Great atmosphere, very pleased! Enjoyed talking with our waitress. Love being able to leave our artwork on the table!
"Amazing"
This place is amazing for breakfast!! And reasonably priced!!
"Delicious"
Delicious flaky white fish, crispy batter and a great size portion of chips, would definitely return.
"Huge Portions"
This place is warm and attractive inside… seems to be very popular with locals, and I can see why: huge portions of home cooking at moderate prices.
"Would Definitely Return"
Delicious flaky white fish, crispy batter and a great size portion of chips, would definitely return.
Submit a Review
If you have had the opportunity to enjoy a meal at the Fairway Restaurant we would love to hear about your experience.
2014
"Family Friendly and Excellent Food"
This restaurant is one of the best in town! The food is delicious and the location is great, lots of parking. Very clean and the pizza is awesome!!
"Dinner with Family"
Great menu, something for everyone! No wait time. Staff was fantastic with my 3 year old, which is a huge deciding factor for me to visit a restaurant.
"Great Place for Breakfast"
Great place for breakfast in Eastham. The house made corned beef hash is awesome.
"Food is Great!"
Comfortable, clean, welcoming atmosphere. Perfect family restaurant.
"Great Family Restaurant"
This is a wonderful restaurant for family's and groups, and couple. It is always very very good when ever you go. It does not ever have a off night. Pizza is great, ribs great, fish fresh. Service has always been friendly and they seem very glad to see you unlike some cape restaurants.
"Nice Portions"
The best breakfast in Eastham. Very friendly servers. The fresh quality of the food is a constant. They have a varied menu with a slight lean toward Italian food. The Pizza is always perfect. The cape cod Rubens are just so tasty. The chowder is among the best on the Cape. They are a year round restaurant which speaks volumes as their patrons are locals most of the year. For a good meal you will be happy with, give it a try.
Submit a Review
If you have had the opportunity to enjoy a meal at the Fairway Restaurant we would love to hear about your experience.
2013
"The Food is Great with Good Portions"
The staff are professional and go the extra mile for you. It's a place you go and usually run into someone you know.
"Awesome Place Awesome Food."
We sat and ate at the bar area. The staff was awesome! We enjoyed our drinks and food. And I had a burger, hands down 1 of the best burgers I've had.
"A Great Spot"
A great spot for breakfast after time on the Cape Cod Rail trail. The extensive menu offers something for everyone.
" Best Veal Parm on the Lower Cape "
I'm a local and have been going to the Fairway for years. One of my regular haunts down here. All breads, rolls, pastries, and crusts are baked on premises. The cozy little bar provides a respite and sometimes quick seating during the busy tourist season. Open year 'round. Burgers are good as are the many unique pizza combos but I recommend the veal parm over everything else. Generous portion with a suitable pasta side dish (I prefer the linguini). Save room for the carrot cake dessert which is also the best anywhere in the area. In the morning visit the Hole-in-One Donut Shop right next door owned and operated by the same family. I promise you won't be disappointed with either this choice!
Submit a Review
If you have had the opportunity to enjoy a meal at the Fairway Restaurant we would love to hear about your experience.
2012
"Loved this Place"
We decided to check this place out this past weekend because it was near our hotel and had good reviews on this website. I loved it! It was 7:30 on a Saturday night, but we only had to wait a couple of minutes. The staff was friendly and attentive, and our waitress, Heidi, was a lot of fun to banter with. I started with the apple cinna-martini (I altered their recipe a little and asked for vodka instead of rum), and it was sooo good! And then the bread….. so warm that it was almost too hot to the touch – the butter just melted on it. My husband had the clam chowder which was delicious! He also had the eggplant parm which was just okay. But I had the scallop pizza with bacon, garlic, and spinach and it was fabulous! So the food, the staff, and the atmosphere was all very nice. I only wish I lived closer to this place so I could go again.
"Excellent Food and Great Service"
Off season on the cape is a challenge to find places open for business. We enjoyed a delicious dinner here and went back for breakfast a few days later. Pulled pork sandwich was yummy and huge. Only ate half and saved the rest for lunch the next day. Breakfast was also wonderful. I had the belgian waffle with cranberries and pecans. It was very tasty. Service was great. Will definitely go back in the summer.
"Corned beef hash is better than my mother used to make!"
This is our " must stop" breakfast place when vacationing on the cape! The food is always well served, tasty and reasonably priced. The corned beef hash is incredible….not that canned stuff. It really is the real deal and the portion is huge so enough to share. Our favorite place to sit is at pub table in the lounge area. After a few days we actually feel like natives. Atmosphere is very relaxing. A great way to start the day and the coffee is good too. Restroom was spotless.
"Great food"
We had a very nice meal and the portions are huge! Also a good kids menu. Casual dining but get there early as the lines can get long.
"Breakfast or Dinner"
Great breakfast selections, lots of mainly Italian dinner entrees, not open for lunch – good food and nice people.
Submit a Review
If you have had the opportunity to enjoy a meal at the Fairway Restaurant we would love to hear about your experience.
Featuring: Specials, News, Events and More!