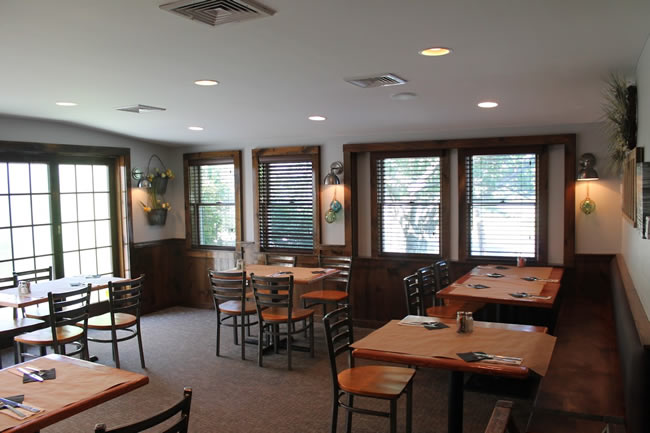 The Fairway Restaurant and Pizzeria, located on Route 6 in North Eastham, specializes in delicious, homemade foods and warm, friendly service.
We're all family here at the Fairway, with sisters, parents, and husbands working together to provide our customers with nothing but the best: quality foods made with quality ingredients, served in a comfortable, inviting place.
That's why locals and visitors alike have been joining us for nearly twenty years, both here and at our sister locations, the Hole in One Donut Shop in Eastham, and the Hole Donut Shop and Deli in Orleans.
We are committed to our customers and the Cape community we love, and show our support for local schools and community fundraisers whenever possible. Come join us at our upcoming events!
Please stop by and see us next time you're on the Cape. We promise it won't be your last!
Our mission at the Hole In One Group is to nourish the body, mind and soul.
The Hole In One/ Fairway Restaurant is…
…a place where the feeling you get is that you belong, you are valued and respected.
…a place where you are treated as part of the family.
…a place where food is a comfort, filling you up and reminiscent of simpler times; like what mom, dad or grandma used to make.
…a place where you are known and cared for, interested in lending a helping hand or just willing to hear what's on your mind
…a place where the service and atmosphere are so warm and welcoming
…a place like …well …coming home!
Featuring: Specials, News, Events and More!
The Fairway Restaurant    4295 State Highway North Eastham, MA 02642     508.255.3893
© 2023 The Hole In One Group | All Rights Reserved